LINGAYEN The Pangasinan Provincial Police Office (PPPO) will implement

an operation plan for the coming Lenten Season and summer vacation tagged "Ligtas SumVac"

to ensure security and public safety.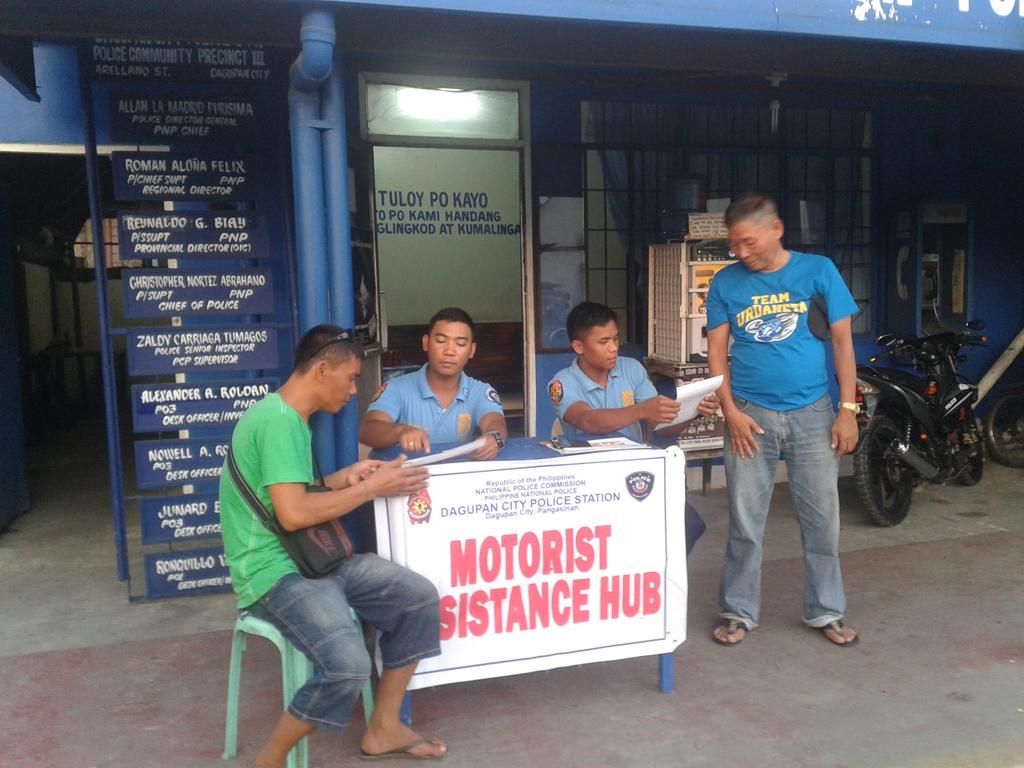 Distribution of Safety tips during Semana Santa and summer vacation at the
Dagupan City's police motorist assistance desk at
Barangay Arrelano of the City.
Police Senior Superintendent Reynaldo Biay, officer-in-charge of the Pangasinan police, assured the public of a peaceful observance of Holy Week and summer vacation with the PPPO's anti-criminality campaign in placed.
Biay said that
police presence will be intensified
as
criminal elements may take advantage of people converging in places such as churches, beaches, mall establishments and other tourist destinations for relaxation and recreation.
"We will ensure maximum presence
through
increased foot and
mobile patrols and
the
establishment of Police Assistance Desks/Centers in all points of convergence particularly in bus terminals, recreational areas including highways, main thoroughfares and crime prone areas
," he said.
T
he Pangasinan Police will
also
continue its focus on manhunt operations against wanted persons, intelligence driven operations against criminal gangs and suspected threat groups, and service of warrants on loose firearms
, he added
.
Biay called on the public's cooperation in preventing possible crimes in the community.
He encouraged the public to provide the police with relevant and timely information by reporting in police stations and police community precincts, through SMS/text messaging and even through social media (PPPO's Twitter account: @PANGPPOPRO1, Facebook: Pangppo Lingayen and hotline at (075) 542-7185). (PIA-1, Pangasinan)